News
Battlefield 1 Stats
Our Battlefield Tracker has been updated to support Battlefield 1! Check it out.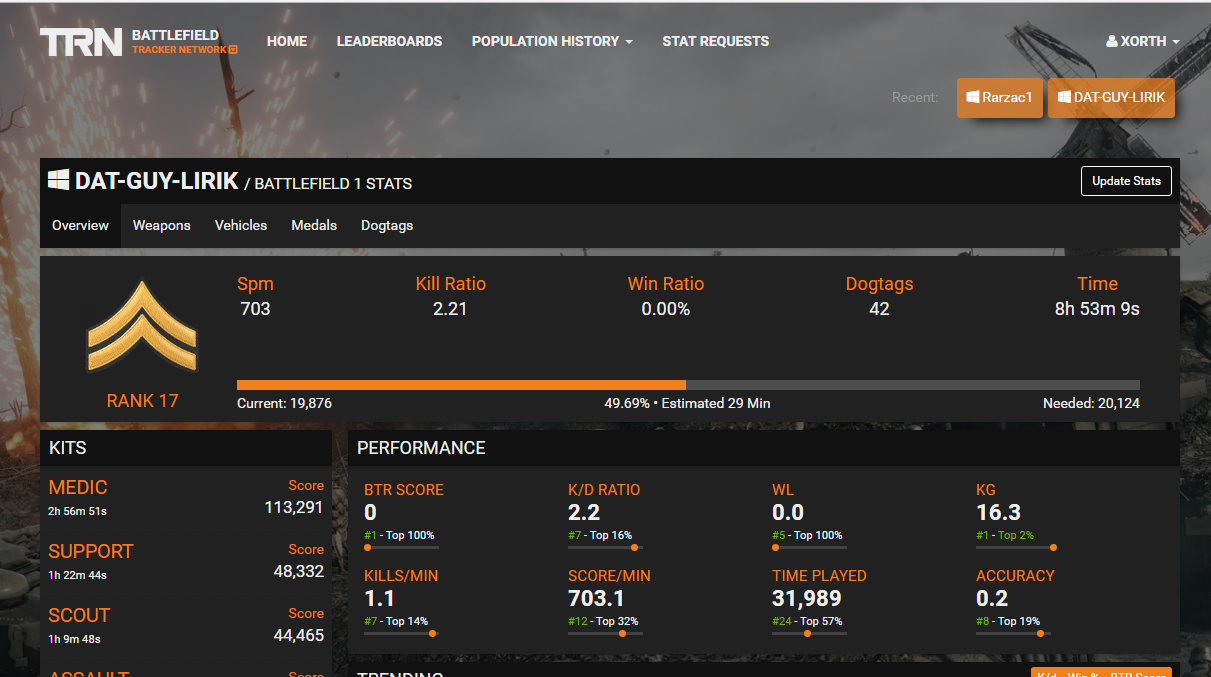 Overwatch Tracker Released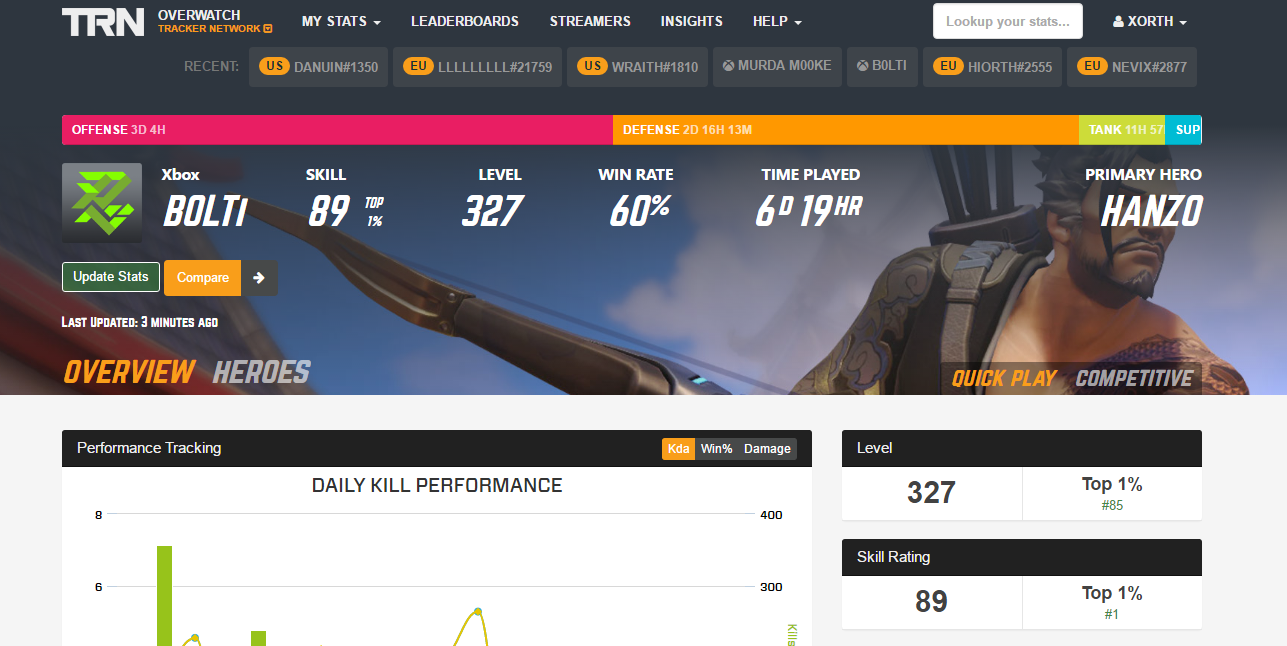 Check out Overwatch Tracker - For all your Overwatch Stats needs.

Division Tracker Released
We know you're hard at working making Manhattan safe again (unless you've gone Rogue), however you sometimes just want to show off some of your stats to your allies. That's why we're pleased to announce DivisionTracker.
With the introduction of DivisionTracker we will have some basic statistics available for all players on all platforms.
Rocket League Tracker Released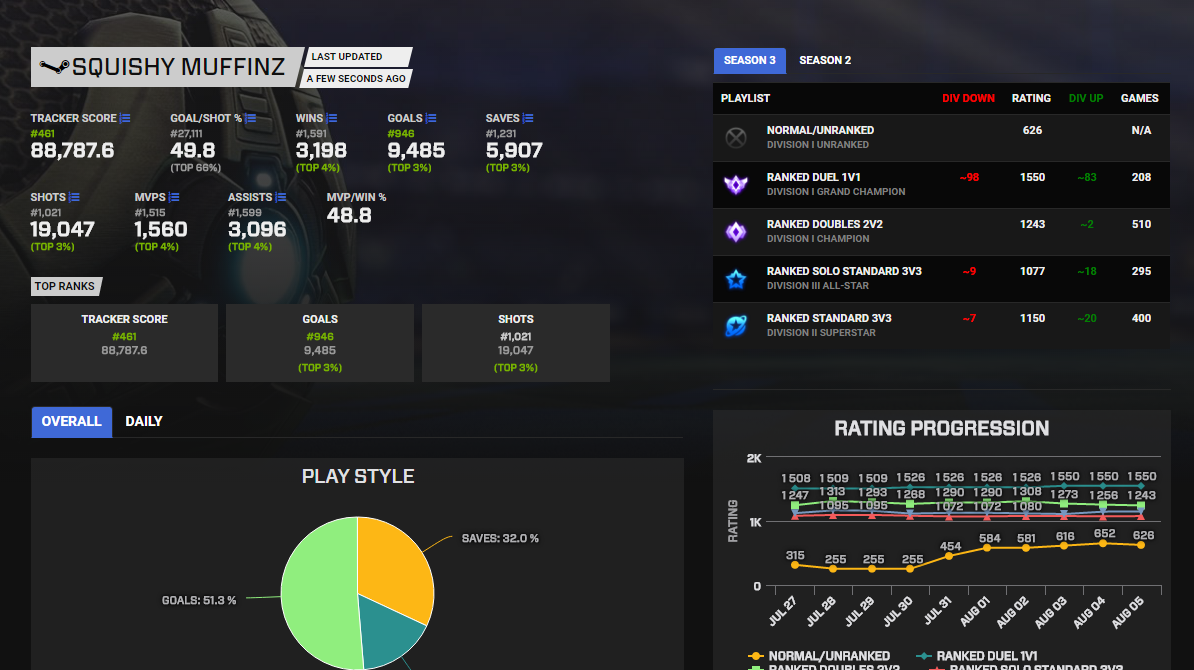 Halotracker.com released to support Halo 5



We're excited to support halo 5 at Halotracker, and so glad to be back. We want to extend a huge thank you to 343 Industries for all their support. A public API is awesome, and there are so many things to do. We have much work to do, and we can't wait to show you.

The site opened with in-depth halo 5 profiles, leaderboards, and quick csr.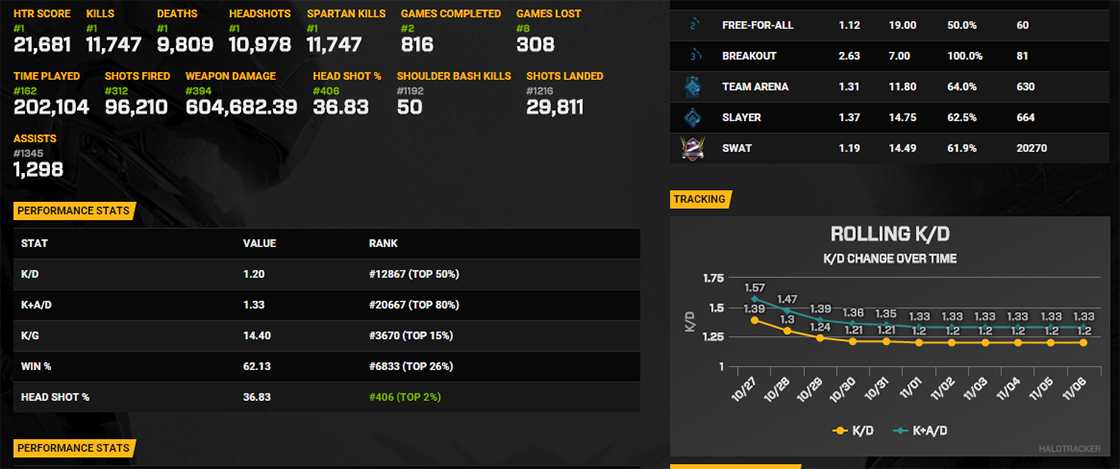 Tracker Network Releases Battlefield Tracker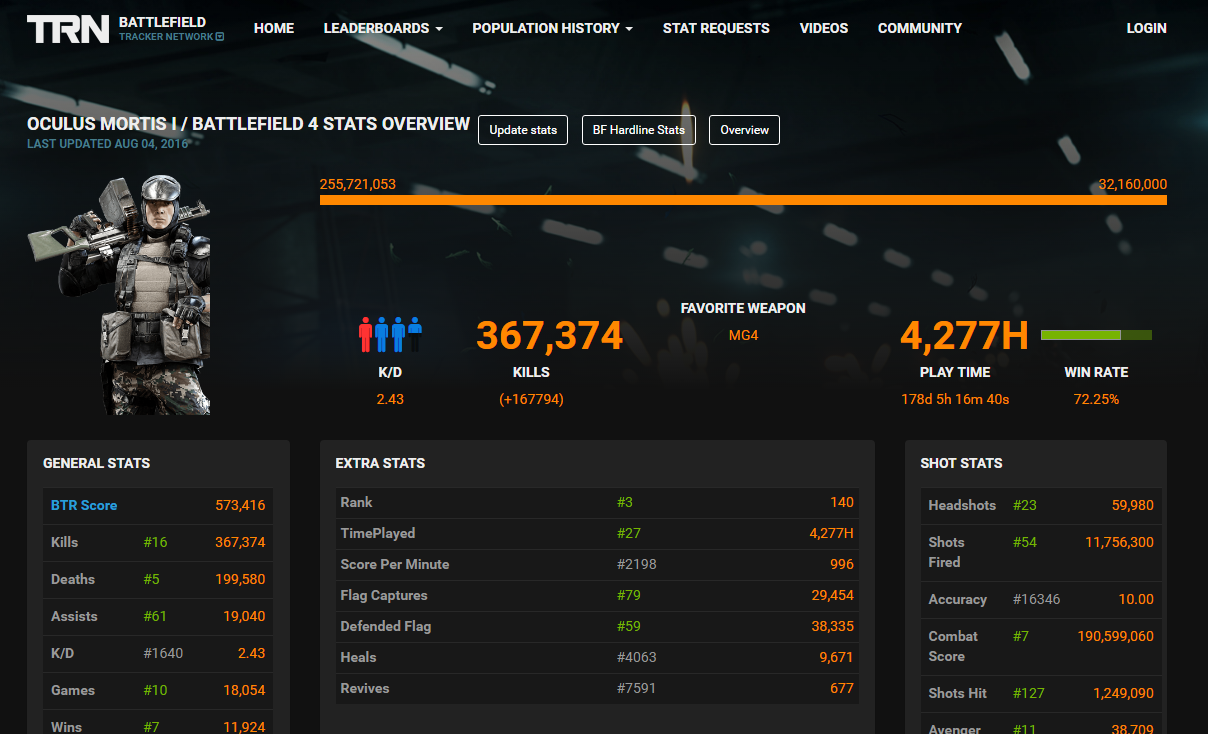 We're excited to release a new game to The Tracker Network. Battlefield Tracker! Battlefield Tracker releases with Battlefield 4 and Battlefield: Hardline stats.

Look up your own stats and get to tracking!
Welcome to the Tracker Network
As we grow, and hopefully add more sites to our lineup, we wanted to have a shared eco system where users could easily use a single login for all of our sites. We hope this will make it easy for everyone, and look forward to enjoying video games and making cool sites to support them.

Thanks!